We provide Residential and Commercial Plumbing Excavation Services in the PALM BEACH and BROWARD, Florida area.
WHY US?
FREE ESTIMATE
---
Offering Reliable, Trustworthy, and
Experienced Plumbing Excavation Services
In BROWARD and PALM BEACH COUNTY, Florida.
Looking for a qualified plumber in Broward and Palm Beach County, Florida? Your search ends here because our professional plumbers are dedicated to providing unparalleled services and results you deserve at competitive prices. Nothing is impossible for us as we endeavor to solve all your plumbing and drainage issues with the most effective and long-lasting solutions. Devore Plumbing provides a wide range of professional Plumbing excavation services and goes above and beyond your expectations to meet your plumbing needs in Broward and Palm Beach County, Florida.
At Devore Plumbing, we use state of the art equipment to diagnose the exact plumbing problem in our service areas like Broward and Palm Beach County, Florida. Our plumbing experts are carefully trained to evaluate the situation and efficiently respond in a way that treats the source of the problems. Cutting-edge plumbing technology such as Hydro jetting drain cleaning, smoke test for leaks, ADA plumbing for inspections, and video plumbing inspection for damaged pipes helps us make sure you are receiving the most accurate, efficient, and excellent commercial plumbing services throughout Broward and Palm Beach County, Florida.
24-hour Plumbing Excavation Services in Broward and Palm Beach County, Florida.
There's a reason that people trust us and call us because we operate on a level of courtesy and openness that is foreign to most other plumbing brands and services. We provide 24-hour of prompt plumbing service in Broward and Palm Beach County, Florida. Furthermore, our reasonable price, clear communication, and on-time repairs keep us on the checklist.
We understand you don't have time to slow down, that is why, our aim is to provide quality plumbing and tunnel excavation services that will get your location of Broward and Palm Beach County up and running in no time – 24/7.
OUR SERVICES
Tunnel Excavation
Are you experiencing under slab leak problems? Prevent costly damages to your home and foundation.
Drain Cleaning Hydro Jetting
Do you have a clogged drain or sewer line? Hydro jetting is the best choice when plunging and snaking is not effective.
Video Pipe Inspection Camera
From broken to cracked or collapsed pipes, a video pipe inspection can be very helpful in identifying a wide range of problems.
Smoke Test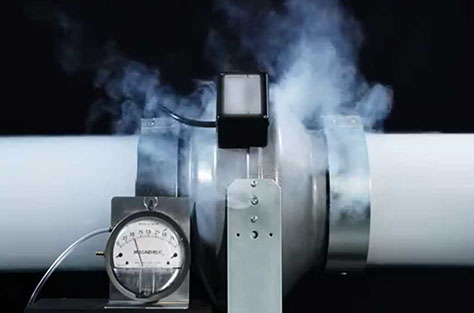 Do you see cracks in your walls or hear the sound of running water when all faucets are off? We can perform the non-invasive smoke test to help you locate the problem.
ADA Plumbing for Inspections
Make sure your Business or Home passes ADA Inspection. ADA compliance is of paramount importance.
---
---
What is Tunnel Excavation?
Tunnel excavation is the process of repairing or replacing leaking cast iron pipes under your slab foundation. When plumbing problems lie beneath the ground or under concrete, tunnel excavation is the solution. This procedure requires hand digging, spray washing, vacuuming.
---
"It's not what you say, it's what you do!"
—Bobby DeVore
---
Urban Dictionary
DeVore /dee-VOR/
"A breed of intelligent and ridiculously good looking male humans."
Get Your FREE Estimate TODAY!!!
CALL NOW
Are you experiencing drain and sewer problems? Call Us Now!